Articles
Music
News
Shawn Mendes Strips For A Steamy Shower In Behind The Scenes Video
Shawn Mendes' latest album (titled simply Shawn Mendes) is like the gift that keeps on giving – so in the past couple of weeks, we did not only receive a new video clip (for Lost in Japan), but also a Behind the Scenes look at the making of that clip – and its' steamy shower scene…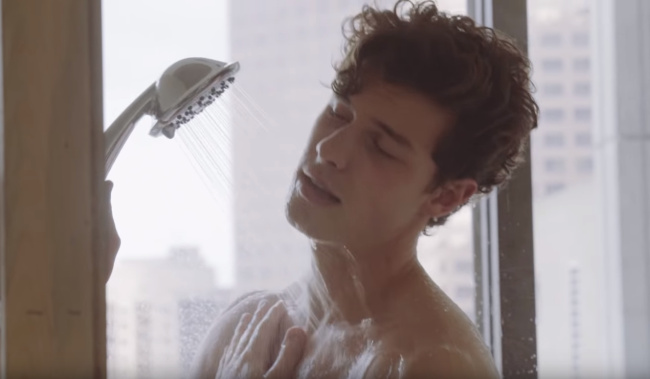 The music video itself is for Shawn Mendes' original song, Lost in Japan (from his latest album), and it ends with a remixed version of the song, created by Zedd.
The music video recreates scenes from the movie Lost in Translation, and it shows Shawn going to a hotel in Japan, doing all sorts of stuff (as well as eyeing a girl in an elevator, unfortunately), sleeping in bed, and – thank the heavens – taking a very wet shower.
A few days later, Shawn released a short Behind the Scenes video, that shows some tidbits from the production of the music clip.
To everyone's enjoyment, the BTS video includes an extended version of the shower scene, where Shawn explains that he "Always wondered how shower shots happen". So now he knows. And you will too.
The post Watch: Shawn Mendes Strips For A Steamy Shower In Behind The Scenes Video appeared first on GayBuzzer – Gay News, Celebrities, Relationships and Fun