We love seeing popular model Daniel Jensen naked – but sometimes it's the underwear that makes a difference, and leaving something (not a lot) to the imagination can be just as exciting.
So when we saw how… ehm, "excited" Daniel seems to be inside his sexy underwear – we got excited too.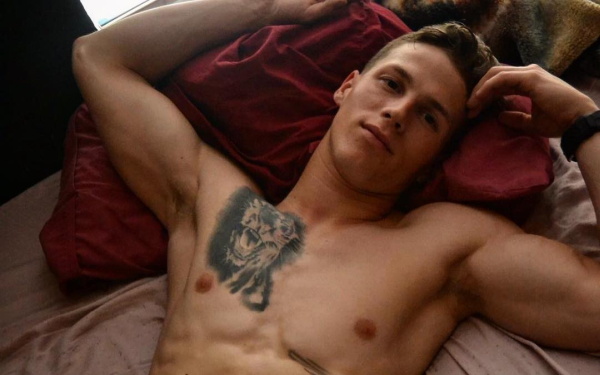 Daniel Jensen is a Los Angeles-based model with more than 95,000 Instagram followers. He's not always naked, and we've seen him in sexy outfits as well, from a sexy Easter bunny, to a hot golden pants wearing Cupid. And sometimes it's just his naked bum.
This week's photo needs no explanations, really. Just watch:
And while you're catching your breath, let's have a look at some of his other recent photos:
Trick or… treat?
We'll keep watching
The post Daniel Jensen Looks Very "Excited" In His Revealing Underwear appeared first on GayBuzzer – Gay News, Celebrities, Relationships and Fun